2022 IB Weekend and Tour in Italy
IB invites you to come dancing and discover the charm of two regions of Italy: Le Marche and Emilia-Romagna.
DANCE WEEKEND
Friday 30 September
—
Monday 3 October 2022
Civitanova Marche
Souvenir Booklet
(You will receive a printed copy of this on arrival)
Full Board Accommodation:
Dance classes on Saturday,
Sunday and Monday mornings
Afternoon tours of Ancona
and Riviera del Conero
Friday Welcome Dance
Saturday Ceilidh
Sunday Gala Ball
MUSICIANS
Elke Baker, USA
Andy Imbrie, USA
Phill Jones, UK
TEACHERS
Antoine Rousseau, FR
Zsófi József, UK & HU
Samuele Graziani, IT
TOURISM PROGRAMME
Monday 3rd October
Coach tour to Ascoli Piceno "The Living Room of Italy"
Tuesday 4th October
Travel by coach to Bologna via Ravenna (Mosaics — World Heritage Site)
Wednesday 5th October
Walking tour of Bologna, followed by free time in Bologna
Thursday 6th October
Free day to explore Bologna or take a train to Venice, Florence or Verona
Evening: join the N. Italy Branch for dancing
Friday 7th October
Coach tour to Parma and Busseto (cheese, ham and wine tasting) including lunch
Saturday 8th October
Coach tour to Modena (balsamic vinegar cellar) including lunch
Dinner at the hotel
Sunday 9th October
Fare thee well
Remember to bring:
A photocopy of your passport for hotel registration (2 copies if you are doing the Bologna part)
A prize for the raffle
Dance cribs: download from the website, or on the smartphone SCD Cribs app (IDs 32912 and 32913)
COVID lateral flow test kits
Do let us know:
Health and Safety
Please note that masks are not mandatory in Italy but we would advise that you wear them whilst travelling.
Hand sanitiser will be available at the hotel and we ask that you wash your hands regularly.
If you think you have any Covid symptoms, please do a lateral flow test and inform a member of the Organising Committee if it is positive.
If you have further questions, check the 'Frequently Asked Questions', or contact the organisers:
event2022@rscds-ib.org
The
dance weekend
will take place in Civitanova Marche, about 50km south of Ancona with a great lineup of 3 musicians and 3 teachers for classes and evening dancing. There will also be afternoon tours of Ancona and the Riviera del Conero.
The
tourism programme
will continue from there, staying one more night in Civitanova Marche to take in a visit to Ascoli Piceno and then travelling on to Bologna for five nights, staying in a 4 star accommodation.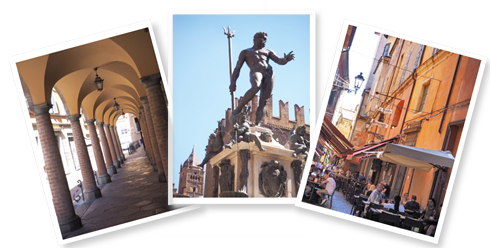 Visits are scheduled to Ravenna, Modena and Parma as well as allowing plenty of free time to enjoy "La Grassa" - Bologna is the centre of Italian gastronomy.
Prices (based on double/twin room occupancy):
Dance weekend:
IB member:
€580.00
non-member:
€620.00
non-dancer:
€550.00
single supplement:
€60.00
Tour:
€1150.00
single supplement:
€165.00
Note that the International Branch cannot take responsibility for insurance and it is up to the individual participants to ensure they have appropriate cover.
If you would like more information about the weekend and/or the tour, please contact the
organisers
directly.
---
And here's a video of the IB Happy Hour from October 16, with guest Elke Baker, one of the musicians who will be playing for the Italy weekend:
And here's a one from the IB Happy Hour from October 17, with guest Andy Imbrie, another of the musicians:
Download the
Souvenir Booklet
and the
tour programme
.
Note:
Printed copies of these, as well as town maps, will be provided in your welcome pack, so you don't need to print these out.
Download the dance programmes (pdf) for the
Welcome dance
on the Friday evening, and the
Ball
on the Sunday evening.
These are also available on the Strathspey server at:
Welcome dance
and
Ball
.
Web design by Chris Harris